Heeft u een vraag of opmerking? De Witte Raaf staat u graag te woord. Wij zijn van maandag tot en met vrijdag te bereiken op ons bekende telefoonnummer. Wanneer u liever contact opneemt via het contactformulier, of als we niet bereikbaar zijn, dan kunt u dit via onderstaand formulier doen. Wij zullen uw vraag dan zo snel als mogelijk beantwoorden.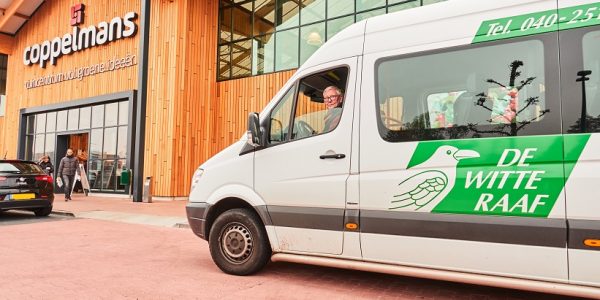 Contactgegevens De Witte Raaf
Bezoekadres:
De Sleutel 1
5652 AS  Eindhoven
Telefoon:
040-2 511 611  (bereikbaar op werkdagen van 9:00 uur tot 17:00 uur)
Mail naar:
Openingstijden
Maandag      9:00 – 21:00 uur
Dinsdag        9:00 – 21:00 uur
Woensdag    9:00 – 21:00 uur
Donderdag   9:00 – 21:00 uur
Vrijdag          9:00 – 21:00 uur
Zaterdag      Gesloten
Zondag         Gesloten
Contactfomulier De Witte Raaf
Bekijk onze locatie op de kaart.
De Witte Raaf Eindhoven is goed bereikbaar met de auto, fiets en openbaar vervoer. Parkeerplaatsen voor bezoekers zijn te vinden achter het pand aan de rotonde. De kaart hiernaast geeft inzicht in onze locatie.